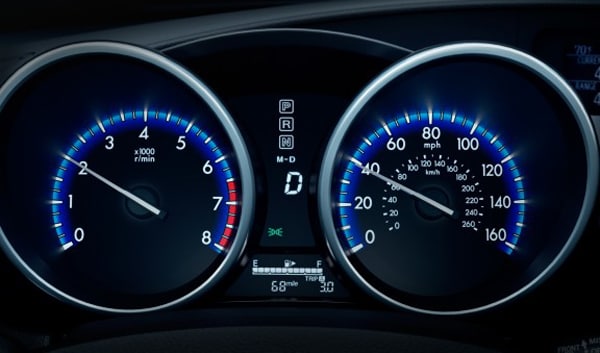 WHY THE MAZDA3 IS THE ONLY 40-MPG CAR WORTH DRIVING

MAZDA SKYACTIV® TECHNOLOGY on the MAZDA3 - Available in Philadelphia at Pacifico Mazda. Test Drive with Pacifico Mazda and find out why today!

SKYACTIV® TECHNOLOGY Mazda's innovative new generation technologies. ENGINES Highly efficient engines with a world beating compression ratio developed in pursuit of ideal combustion - SKYACTIV®-G  SKYACTIV®-D TRANSMISSIONS Highly efficient Developed in pursuit of the ideal transmission.

SKYACTIV-DRIVE SKYACTIV-MT. Highly efficient automatic transmission that achieves excellent torque transfer efficiency through a wider lock-up range  and features the best attributes of all the transmission types. PLATFORM Lightweight and rigid chasis and body with excellent collision safety, developed in pursuit of the ideal structure. CHASSIS in pursuit of the "oneness between car & driver, this light weight chassis has inspired comfort & security while at the same time delivers Mazda's hallmark fun to drive feeling the road.

SKYACTIV-BODY HIGH RIGIDiTY AND LIGHTNESS (8% percent lighter, 30 percent more rigid) Crash safety performance that meets the top criteria for crash safety assessments in all markets. JNCAP, etc. VISION  In March 2007, Mazda announced the "Sustainable Zoom-Zoom" plan, company's long-term vision for technology development. This vision commits us to make "cars that always excite, look inviting to drive, are fun to drive and make you want to drive them again," and to help achieve "an exciting, sustainable future for cars, people and the Earth." Based on this plan, we have announced that by 2015 we intend to make a 30% improvement on the 2008 average fuel economy of Mazda vehicles sold worldwide. The SKYACTIV® TECHNOLOGY is the start of the building block strategy.